Driving Range
'Vaughan Cowan' Driving Range Now Open
Driving Range Shade Structure completed.
Latest News!
Driving range shade structure NOW fitted with lights!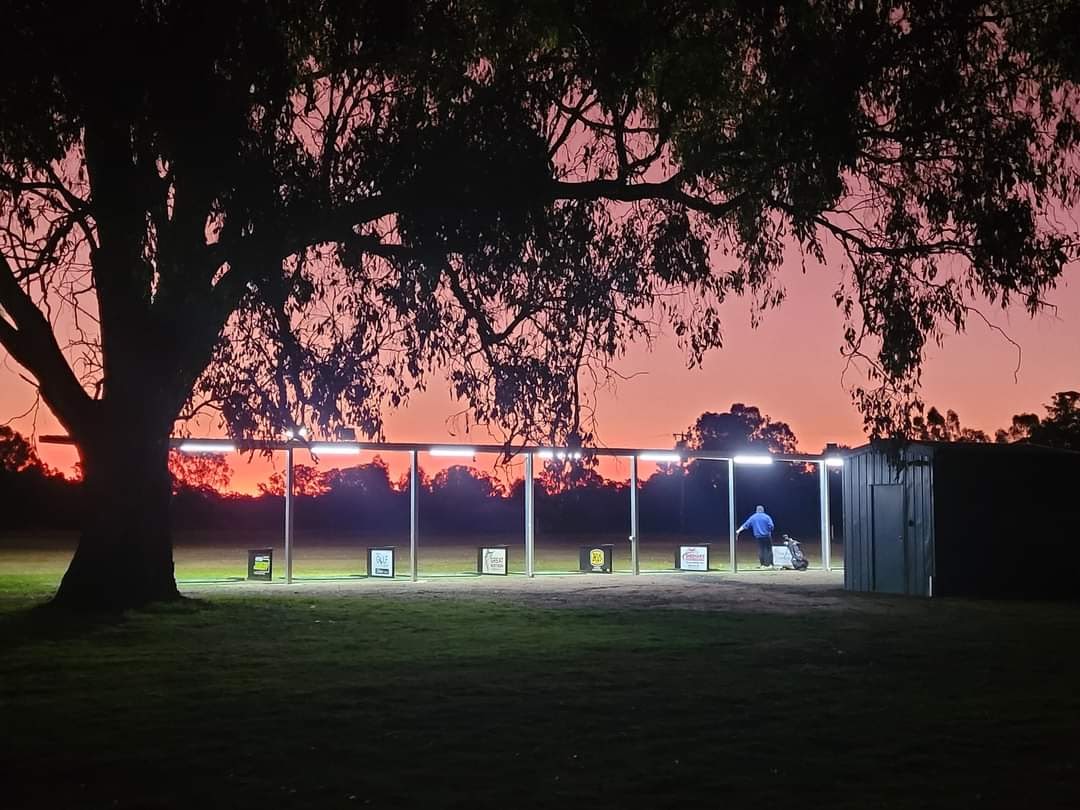 Lights above each bay activated by timer buttons on shed wall - One button, south end.... the other, the North end.
Other lights installed on roof to light up the first 50 metres of driving range.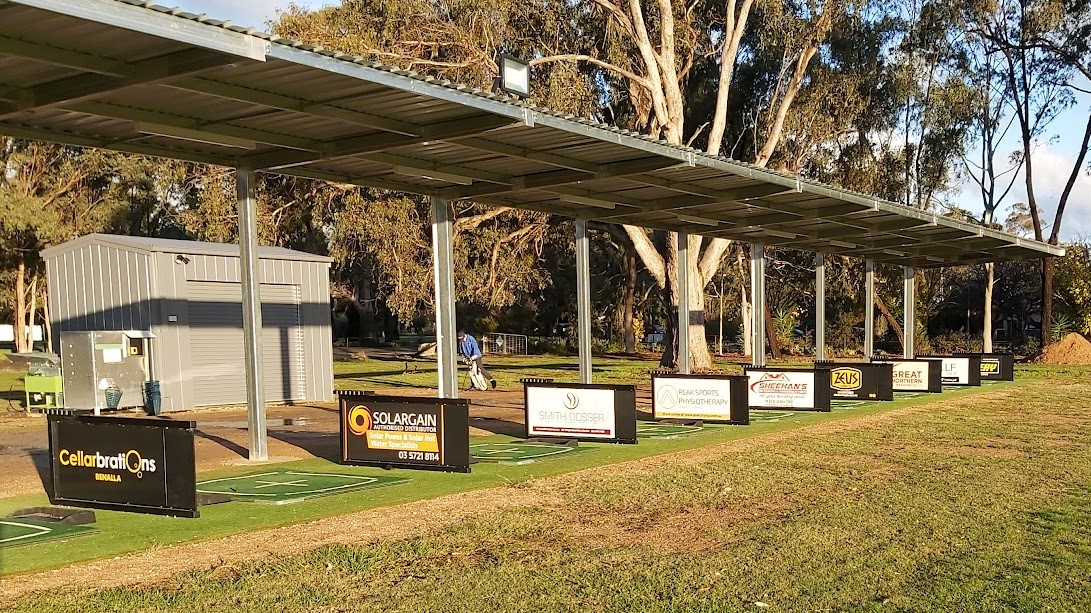 The newly erected shade structure at the Driving Range.