Bistro
Introducing...........
Regular Monday Special Pot and Parma's......................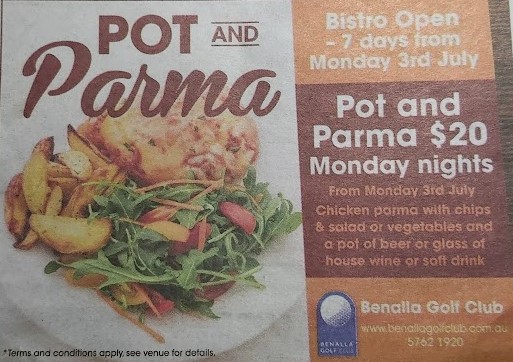 Open 7 Days......Lunch & Dinners
Benalla Golf Clubhouse Phone 5762 1920, please phone to reserve your table....
Taxi service available - Please ring Club to arrange 5762 1920 see Subsidised Taxi conditions
Check our 'facebook' or the Benalla Ensign for further weekly info!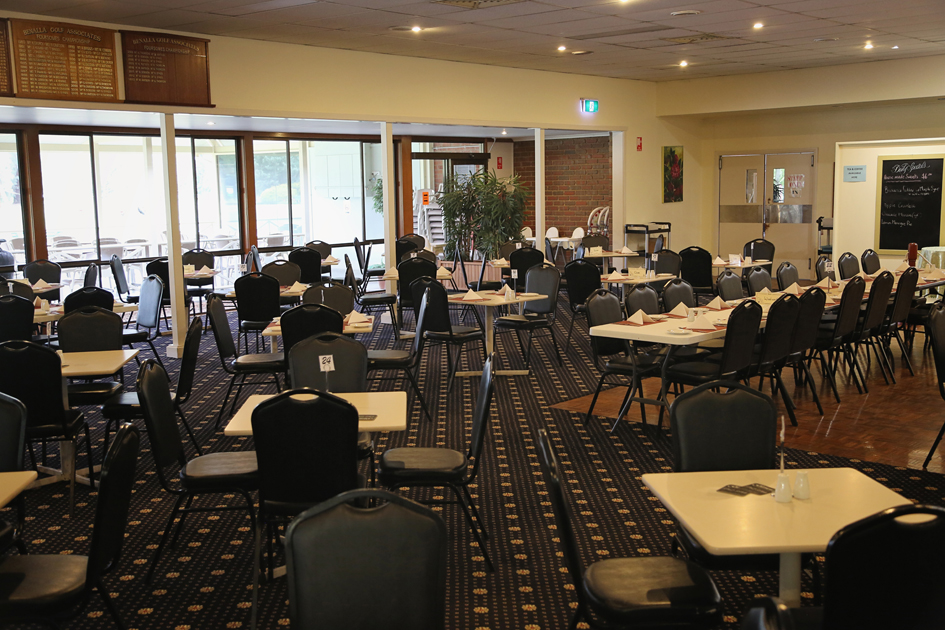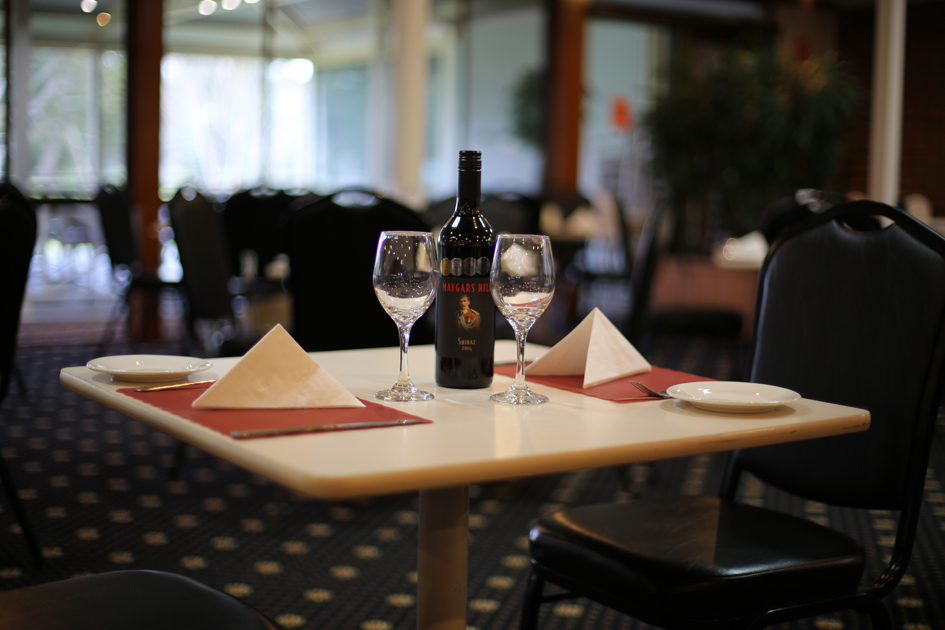 Testimonials:
Ron: "We enjoy our Sunday roast and come down about once a month. We are very impressed with all your staff and thought I would take a minute and send an email to say thanks!"
Joan: "Any opportunity to eat here we look forward to it. The food is always great, the service is tops and everything is so clean"
Beverly: "Food very good. Prices very good. Service very good"
Diedre: "We have just moved to Benalla and trying out all the eateries. I can tell you this venue is absolutely superb. My compliments to the Chef and staff for all the hard work"
Steve: "Great service from all staff from the moment we walked in the door. The Bar staff were friendly & prompt. The meals were outstanding in quality & served quickly. Shame we live so far away as it's a great place to bring the family."
Katherine: "Very accommodating with the vitamising of meals and going above and beyond. Service was exceptional."
Rhyss: "The meals we had tonight were of an excellent standard - tasty, fresh and delicious. The service was great."